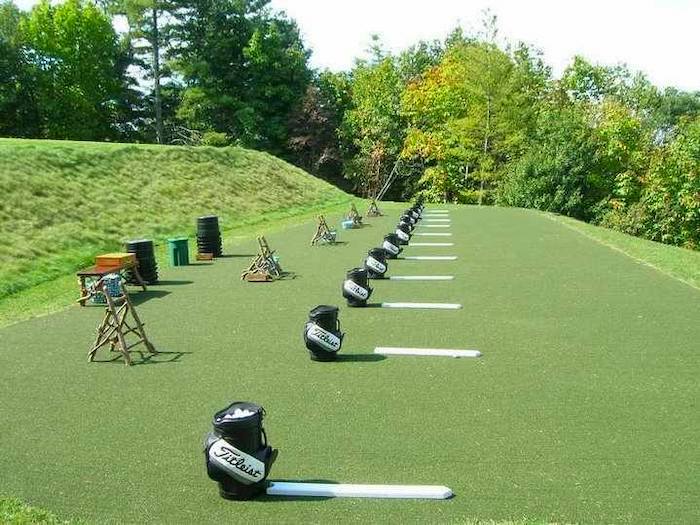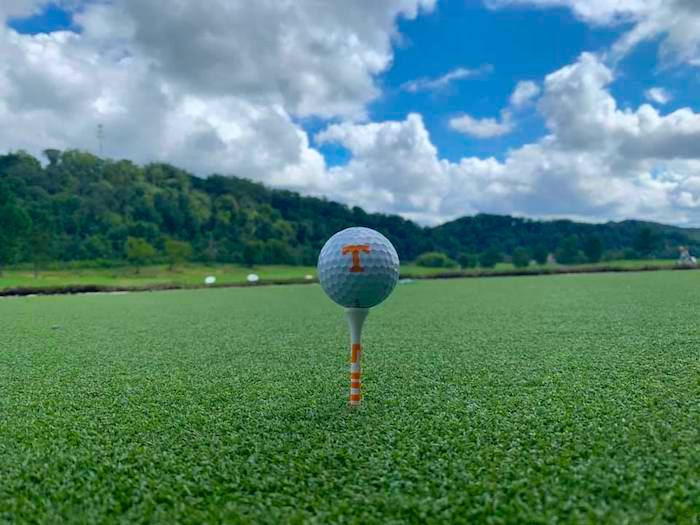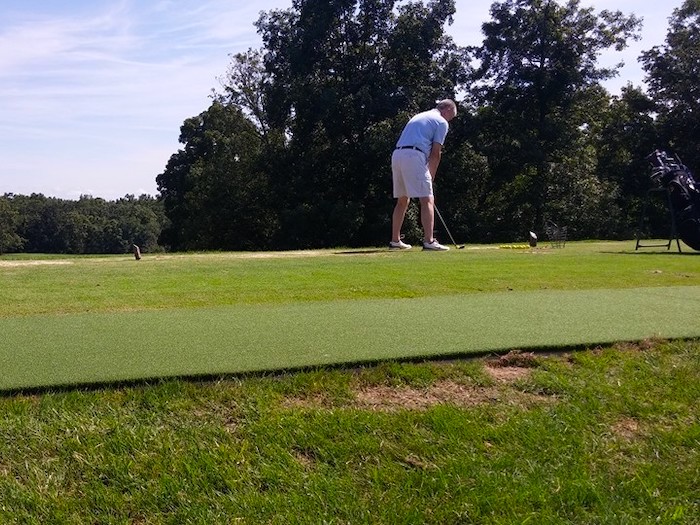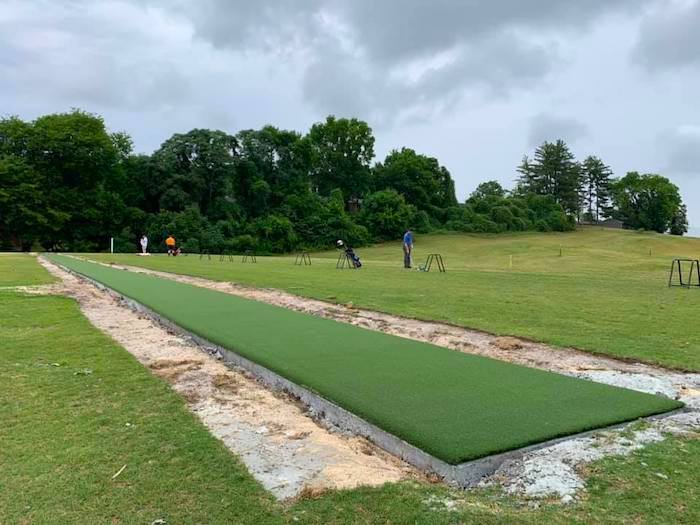 Golf Hitting Mats & Tee Lines
We've all heard that practice makes perfect. Designed specifically for driving ranges, Playrite's EZTee® tee line turf delivers the consistent performance you need to practice shots and improve your hitting area. No wonder EZTee® synthetic turf tee line products have earned rave reviews at thousands of clubs since 2002. And no wonder that our products have been chosen for 17 U.S. Open host courses and dozens of others among the top 100 worldwide, including Pebble Beach, Spyglass, Caves Valley, Brookline, Oakmont, Burning Tree, Kinloch and Winged Foot.
Our hitting mats and tee line turf has become a mainstay at many golf courses around the world due to the high quality, consistent performance and extremely low-maintenance.
EZTee® Best Golf Hitting Mats
Able to be installed over natural base or concrete, EZTee® is appropriate for tee lines, hitting mats, tee boxes, and any practice facility. This innovative synthetic turf system gives your tee lines the look and feel of the best professional grounds. In addition, EZTee® permits continuous use, eliminating the need to relocate and reseed driving range areas.
Golf Practice Redefined
Tee line turf has become a mainstay at many golf courses around the world due to the high quality performance and extremely low-maintenance. EZTee® tee lines offer the ability to keep your driving ranges open while your natural grass is closed for the winter months, while maintenance is being performed, or while your grass is simply trying to heal from the heavy use during a tournament or normal rounds of golf.
Game Changing Performance
Realistic: Playrite golf hitting mats are made from synthetic turf that is designed to mimic the feel and performance of real grass. This allows golfers to practice their swing and improve their shots when they're not on the course.

Durable: Our mats are made from synthetic fibers that are resistant to wear and tear, making them long-lasting and cost-effective. They are also low maintenance, requiring only minimal effort to keep them in excellent condition.

Environmentally Friendly: Artificial turf hitting mats and tee lines from Playrite require less water and maintenance than natural grass, making them a sustainable choice for golfers and golf practice facilities.
Artificial Grass in Knoxville, TN and East Tennessee
Artificial Grass in Alcoa, TN • Artificial Grass in Asheville, NC • Artificial Grass in Athens, TN • Artificial Grass in Bristol, TN • Artificial Grass in Chattanooga, TN • Artificial Grass in Cleveland, TN • Artificial Grass in Clinton, TN • Artificial Grass in Cookeville, TN • Artificial Grass in Crossville, TN • Artificial Grass in Dayton, TN • Artificial Grass in Farragut, TN • Artificial Grass in Gatlinburg, TN • Artificial Grass in Greeneville, TN • Artificial Grass in Jefferson City, TN • Artificial Grass in Johnson City, TN • Artificial Grass in Kingsport, TN • Artificial Grass in Lenoir City, TN • Artificial Grass in Maryville, TN • Artificial Grass in Morristown, TN • Artificial Grass in Oak Ridge, TN • Artificial Grass in Pigeon Forge, TN • Artificial Grass in Powell, TN • Artificial Grass in Sevierville, TN