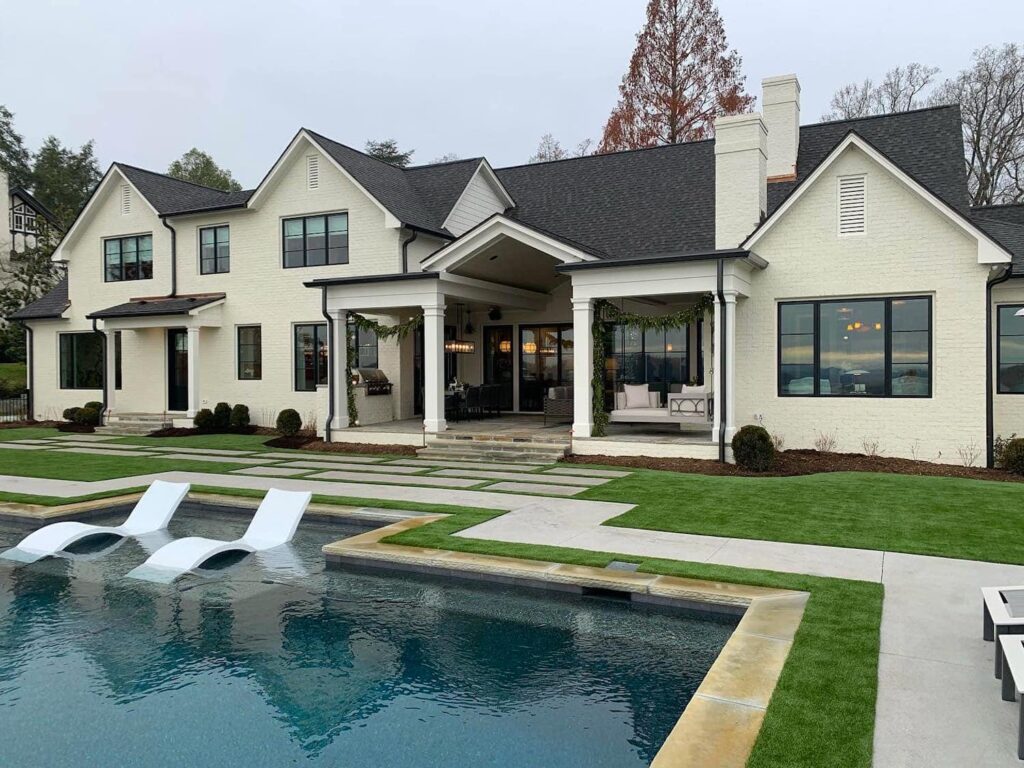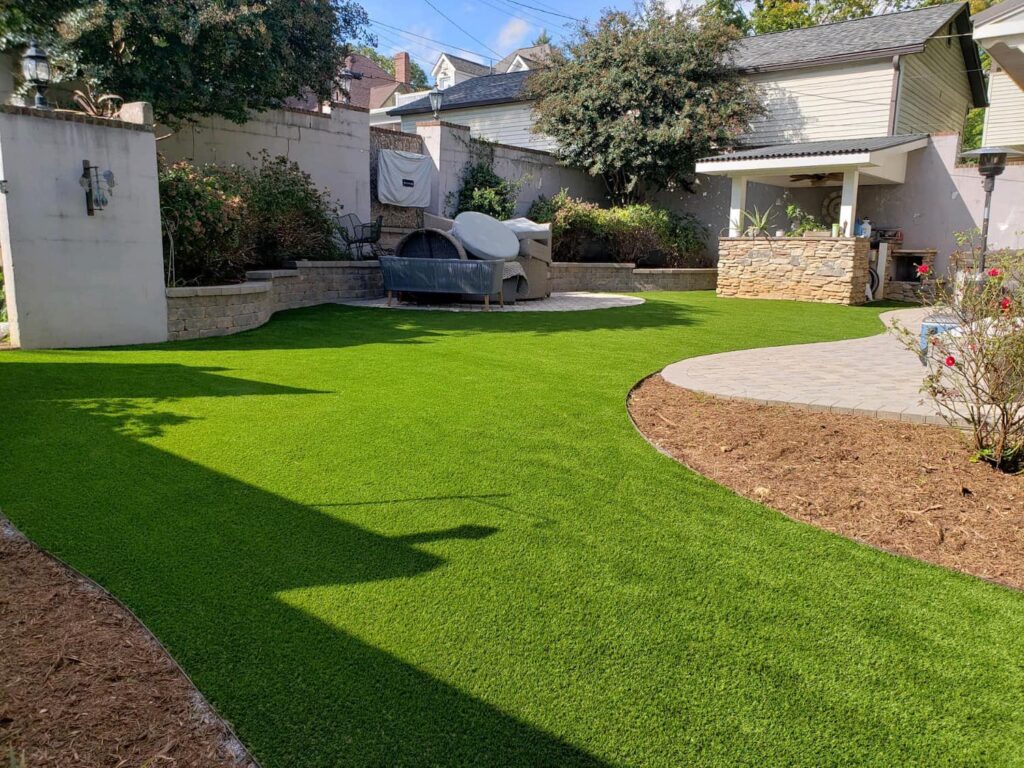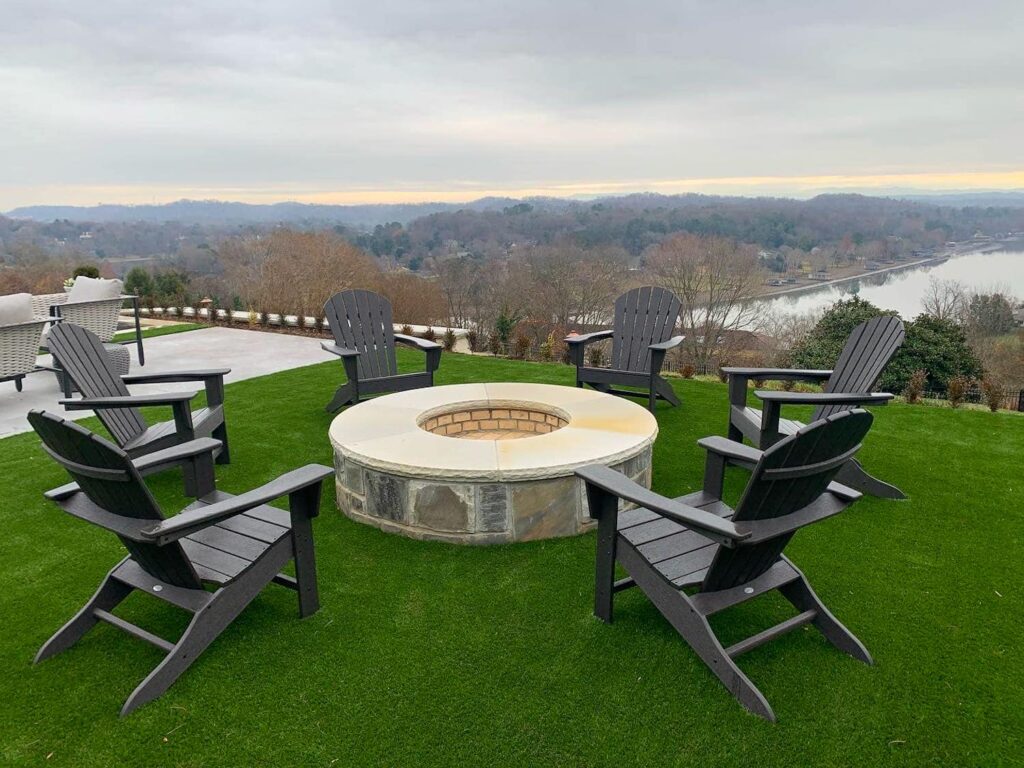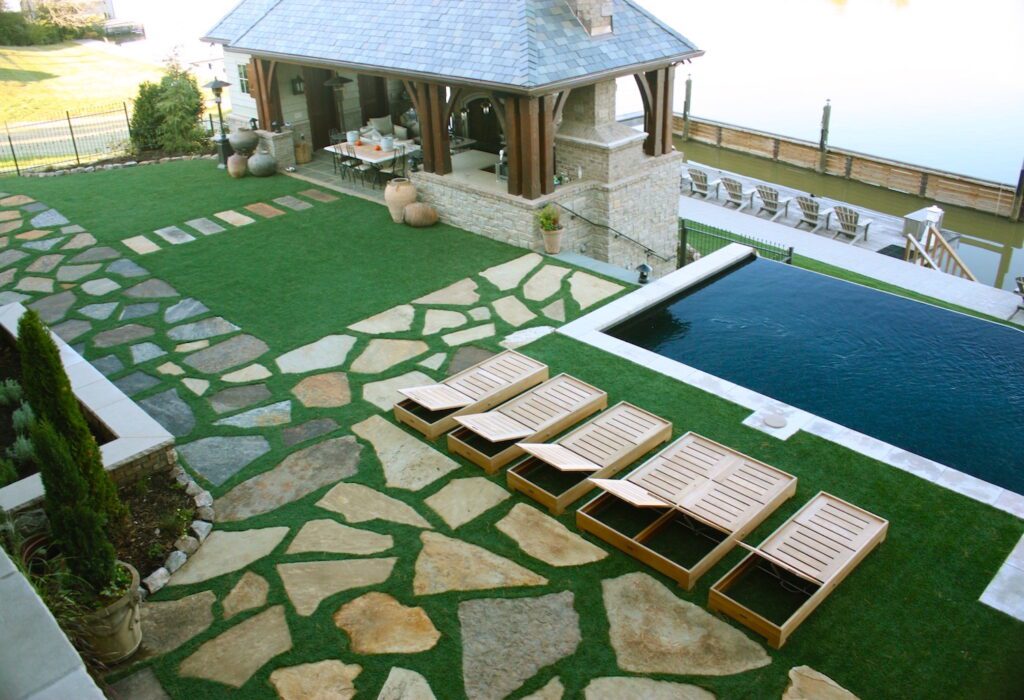 Artificial Turf Knoxville, TN
If you're looking for the highest quality artificial turf in Knoxville, TN, the greater Knoxville area, or East Tennessee, Playrite is your premier artificial grass installer. We specialize in creating beautiful, functional, residential and commercial spaces using the industry's best artificial grass products. Downtown Knoxville residents are using synthetic grass for all types of applications, including balconies and rooftops, while homeowners are using fake grass for lawns, landscaping, dog and other pet areas, and more.
Common installations by Playrite include artificial putting greens and tee lines; artificial grass landscaping; artificial grass for dogs; artificial grass for playgrounds; artificial grass for sports; and outdoor field turf. The benefits of artificial grass are numerous, and will save you time and money while providing you beautiful green grass year round. When you hire Playrite, they bring 18 plus years of experience in artificial grass installation, so that you can enjoy no moving, no irrigation, no over-seeding, no chemicals, no mud, no dead spots, no grass clippings, and low maintenance.
20 Years Experience with Artificial Turf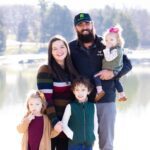 Since 1993, Playrite has been Knoxville and East Tennessee's top artificial turf company. From backyard putting greens, to artificial grass landscaping, to pet turf areas, to artificial turf playgrounds, to full-scale synthetic field turf for sports, our professional, highly trained staff is current on all the latest synthetic turf products and artificial grass installation techniques.
We look forward to serving you with our "can do" attitude and passion for creating fun, functional, and beautiful spaces that families and friends can enjoy year round. Contact us today for a free quote. We look forward to serving you!
Expert Artificial Grass Installers
Our team of certified synthetic turf installers will take great care prior to your artificial turf installation to recommend the very best products for your desired application. Whether you want to replace your residential lawn, create a stunning artificial grass backyard, or install custom artificial putting green turf, make the synthetic grass professionals at Playrite your first call. We are based in Knoxville and service all areas of Eastern Tennessee, providing both indoor artificial turf and outdoor fake grass for all spaces.
You can count on Playrite for the very best synthetic grass in Knoxville, TN and the surrounding areas, including Farrugut, Lenoir City, Maryville, Pigeon Forge, Tellico Village, and more!
"Playrite has multiple artificial grass products for customers to consider, and will make the best recommendation based upon your unique needs and specifications. Below are some of our most common projects. We invite you to learn more about the many benefits of artificial grass."
Artificial Putting Green Turf
All golfers have an interest in improving their game, particularly when it comes to putting. Just a couple hours of putting practice per week can mean the difference between being a member at your club and being the club champion. If you've been thinking about transforming and outdoor or indoor space an artificial grass putting green, then call Playrite today. Our putting green turf is designed to produce results-oriented practice and reinforce the underlying mechanics of good putting.
Playrite specializes in creating incredible spaces, and as it relates to artificial grass in Knoxville, nothing is more popular than artificial putting green turf. Manufactured to perform perfectly every time, our golf and putting green turf is used by professionals, amateurs, and golf instructors worldwide. Extremely durable, our putting green turf has a high performance "true roll" characteristic that makes it a favorite among low handicappers, and touring and teaching professionals. We offer texturized nylon and polypropylene sand-filled putting greens, as well as a comprehensive line of synthetic target greens, range turfs, and tee line surfaces.
Artificial Grass Landscaping
If you're tired of taking care of the lawn on weekends and are seeking an easier, low maintenance solution, Playrite has the solution. Homeowners are turning to artificial turf in Knoxville TN as a smart, environmentally friendly, long-lasting alternative to real grass.  With synthetic turf, you can bring your lawn and landscape dreams to fruition.
Residential artificial grass in Knoxville is becoming more popular every year, particularly because of the wear and tear on your lawn associated with East Tennessee's changes in season. Fake grass gives you everything you want to improve the beauty of your home and let you relax on the weekends instead of working in the yard. Now you can enjoy beautifully manicured green grass year-round, no watering, no fertilizing, no mowing, and no ongoing maintenance. You'll save money on your water bill and have to find other ways to fill your time.
Residential artificial grass in Knoxville is available for small and large projects, from artificial grass for dogs and pets, to artificial turf around pools, to comprehensive artificial grass landscaping. You will appreciate the high quality of the product and be amazed at how soft our synthetic grass can feel under your bare feet. Are you ready to take the leap to artificial turf landscaping? Call Playrite today!
Artificial Grass for Dogs & Pets
Dogs and pets are recognized for the joy they bring their owners and families. Of course, it's no fun when your dog digs holes in the lawn or tracks mud through the house. Perhaps it's time to consider pet friendly artificial grass for dogs. Our synthetic turf eliminates wear and tear on your lawn and maximizes your dog's comfort and safety. Playrite provides artificial turf in Knoxville for dog and pet spaces, dog runs, dog parks, and more.
Artificial grass for dogs provides exceptional strength and durability, along with advanced draining capability. Fake grass for dogs will swiftly drain rainwater and urine, helping keep your lawn mud-free. What's more, our artificial turf has odor absorbing properties that combat odors caused by ammonia in dog and pet waste. We are proud to give dogs a durable, healthy space to play that is free of bugs, ticks, and fleas. Best of all, your dog or pet area will look great year round in any type of weather condition.
Artificial Grass for Playgrounds
The installation of artificial grass for playgrounds in Knoxville transforms residential backyards and commercial spaces, including daycares, schools, and parks. Playrite offers playground turf in a variety of inviting colors, which can brighten up any play area. What's more, the advanced technology of our products makes for a safer environment for your children to play.
With children's safety in mind, an added layer of cushioning in artificial grass makes for softer ground – and softer landings – than traditional, hard playground surfaces that contain messy wood chips or grass clipping. Additionally, our playground turf is fast draining, drying the ground quickly and eliminating often hazardous puddles. Playrite also installs playground turf for indoor areas, including classrooms or playrooms.
Field Turf for Indoor & Outdoor Sports
Outdoor sports fields require a tremendous amount of care, which translates to time and money. Today, many high schools, colleges, and universities are turning to field turf for their indoor and outdoors sports fields, saving time and money while maximizing their athlete's use of the fields. Now, you can have baseball, soccer, football, lacrosse, softball, and more all play on the same synthetic turf field, instead of having each field reserved for one sport.
Playrite is the preferred provider of artificial field turf for outdoor sports. We have completed beautiful, functional artificial grass projects in gyms, training centers, parks, high schools, and universities. Our clients choose field turf over traditional grass primarily for the durability and outstanding drainage. Artificial turf fields require little maintenance, withstand all types of weather, and drain quickly so that you won't have to postpone or reschedule games due to wet weather. Playrite also provides synthetic field turf in Knoxville for indoor locations, including gyms, training floors, batting cages, and more with our top quality synthetic turf.
Why Choose Artificial Grass in Knoxville